Frankfort Area Young Professionals (FAYP) provides a great opportunity for professionals between the ages of 21 – 40 to network and educate themselves on important issues facing the Frankfort area. Through community service projects, social events, corporate tours and professional development, FAYP members develop strong ties in the Frankfort community. The Frankfort Area Chamber of Commerce encourages members to become more involved throughout the community and to serve as future leaders.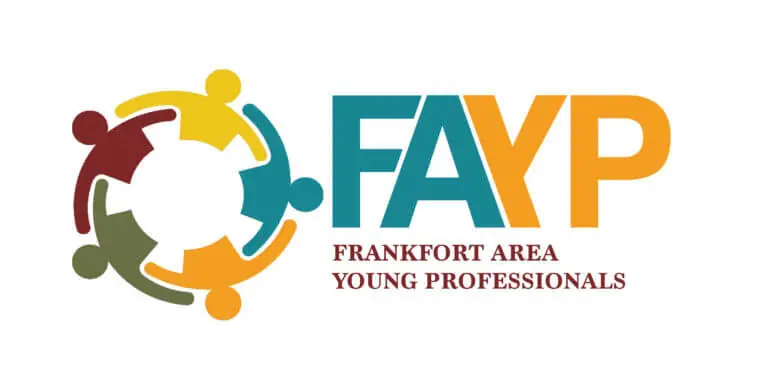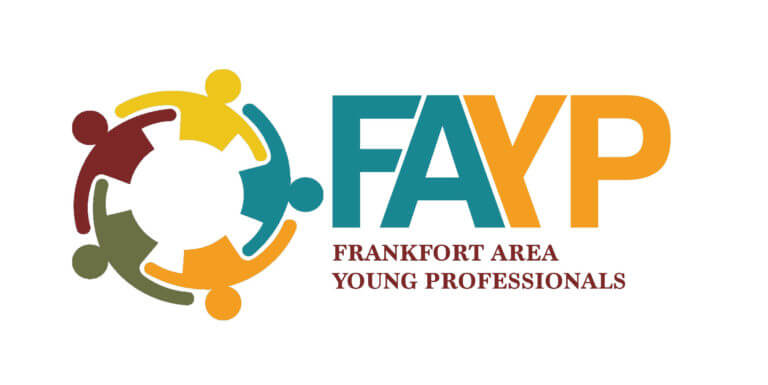 The Frankfort Area Chamber of Commerce desires to help Young Professionals build a county-wide community of peers.  Carmen Inman, President/CEO of the Frankfort Area Chamber, states, "We envision this network bringing together individuals who share a mutual interest in developing a social and business network to enhance their involvement in our community. We want to attract more Young Professionals to live, work and play in Frankfort."
The Young Professionals Program was created by the Chamber of Commerce in 2016, with the goal of supporting emerging leaders ages 21-40.
Young Professionals interested in getting involved should contact the Frankfort Area Chamber or YP Coordinator Suzy Hosley at suzy@frankfortky.info or 502-223-8261.
For Further Information Contact:
Carmen Inman, President/CEO
(502) 223-8261
chamber@frankfortky.info
FAYP Committees allow members to use their strengths and interests to make Frankfort a better place for the leaders of tomorrow. Each committee is made up of volunteers and works to fulfill FAYP mission of connecting, engaging and developing Frankfort and Franklin County's young professionals. Committee meetings are open to all members. Meetings are a time to network and share ideas you may have for FAYP. If interested, you can even take part in event planning.
FAYP social events strive to be the life of the party!  We are always looking for new innovative events to host for our FAYP members.  We want our members to feel welcome and have opportunities to network with other young professionals around Frankfort.
Monthly Meet-Up events provide a great opportunity for members to network. YP Socials have included Jim Beam Tour & Lunch, an evening at West Sixth Farm and Trivia Night! Recurring favorites such as Yappy Hour, Liberty Hall Ghosts in the Garden, and FAYP Jingle and Mingle Holiday  make annual appearances in the social schedule.
Frankfort Area Young Professionals also hosts bi-monthly events to keep members engaged and provide updates on future events.