Thank you to our Presenting Sponsor, Traditional Bank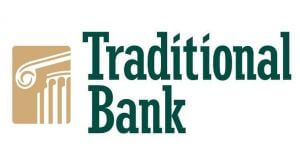 Join the Frankfort Area Chamber of Commerce for one of its biggest events of the year! Celebrating our 100th Anniversary, this year's Annual Gala & Auction presented by Traditional Bank, will be one you don't want to miss. Begin your evening with Cunningham Electric's Tasting Reception, featuring sips from from 10 different local distilleries, wineries & breweries; and let's not forget this year's signature cocktail provided by Jim Beam Brands. Enjoy dinner during this year's awards presentation and close your evening by picking up your auction winnings.
May 11, 2023
Kentucky State University
Harold R. Benson Research Farm
More Details Coming Soon...