Join the Frankfort Area Chamber of Commerce for a day of professional development, dynamic speakers and connecting with other professional at this year's Emerging Leaders L.E.A.P. (Leading. Emerging. Aspiring. Professionals.) Conference. This year's panels of speakers will engage and inspire as they speak on leading with intention, building your personal brand, the power of storytelling, turning passion into action and creating positive change.  It's time to take a L.E.A.P.!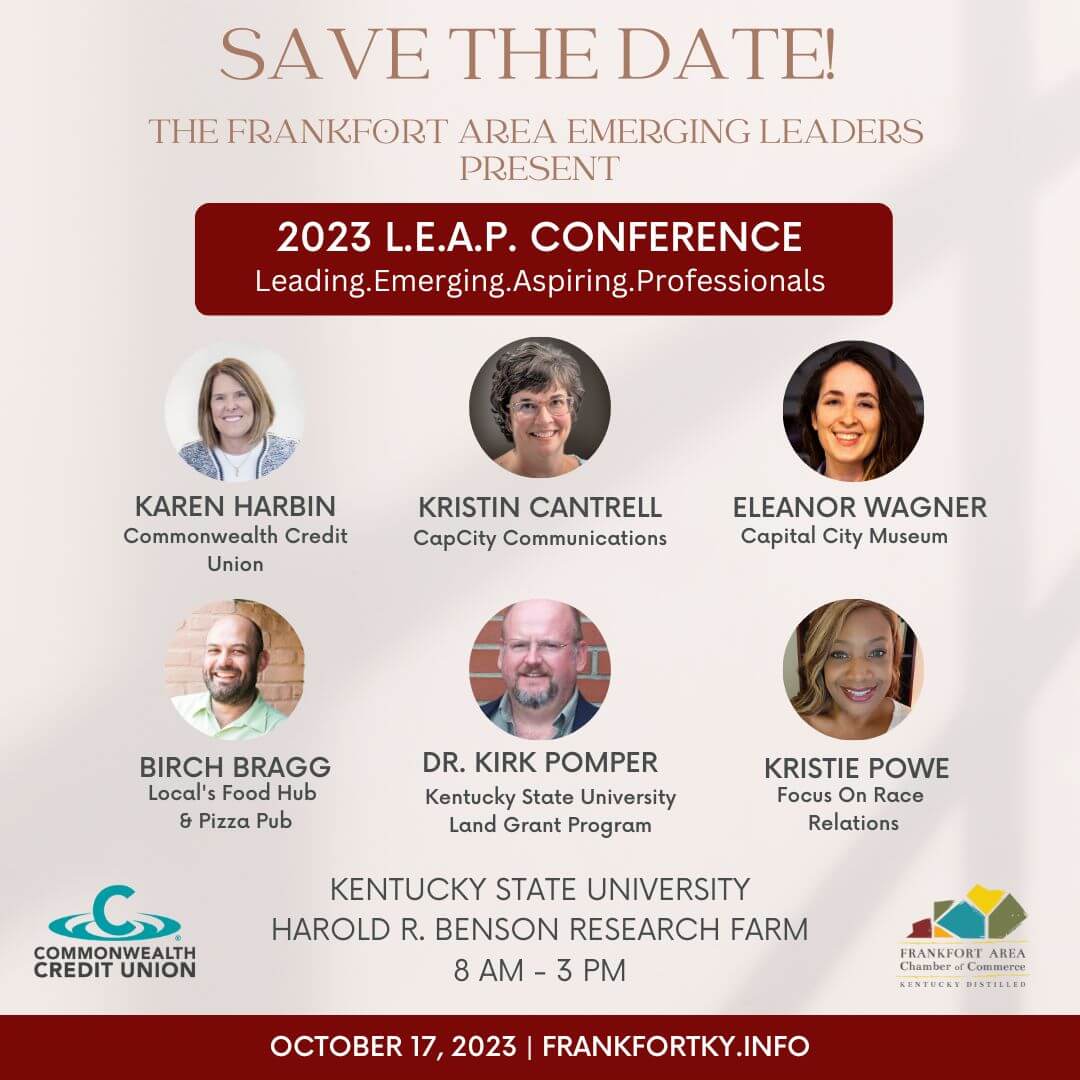 Sponsorship Opportunities Available!
It's time to take a L.E.A.P. - don't miss the chance to connect with the next generation of leaders in your industry.