FRANKFORT IMPACT is a series of in-school exploration lessons relevant to the in-demand career sectors that drive our community.  These lessons culminate in our off-site Experience providing hands-on activities that help the students make a relevant link between the curriculum and careers as well as the educational pathways that lead to those careers. Through the curriculum, each student receives nearly 3 hours of exploration in the career sectors that drive our economy.  IMPACT has helped students, teachers and businesses build relationships, though our Speakers Group, Teachers Academy and Work Ethic Skills Training.
FRANKFORT IMPACT Experience is the first opportunity for students to begin to understand the concept of careers and exploring their interests. We have an abundance of opportunities here in Frankfort, and it's vital that we let our students know that they can have a successful career right here at home."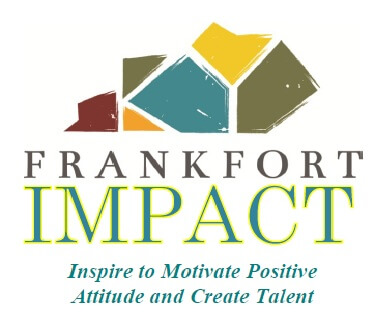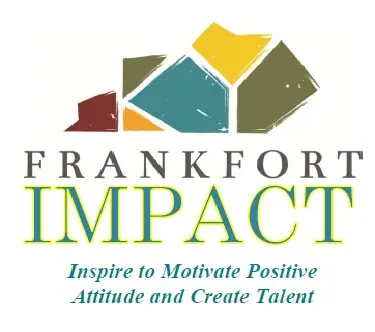 FRANKFORT IMPACT is a collective effort of the community intended to inspire education and business partnerships necessary to create the talent pipeline for high-demand sectors to grow the Frankfort/Franklin County economy. The initiative builds on and enhances work already in progress in our high schools to offer career shadowing, educator externships, and employability skills training as a way to inspire students and provide valuable learning opportunities that engage their personal interest and career aspirations. The FRANKFORT IMPACT Experience is a unique opportunity for our high school students to engage with community leaders through a fun and interactive career exploration experience. Students will become more knowledgeable about the diverse range of career paths which exist throughout our community and they will walk away from this event with a better understanding of the necessary skill sets required within each career sector.
Frankfort IMPACT Experience is an annual expo in the fall that brings interaction to high school students making their transition to career-oriented high school. Through exhibits from local businesses, the Experience showcases possible options for future graduates and focuses on hands-on opportunities to involve students in their own ambitions.
For more information about how you can get involved with our talent initiatives, please email or call:
Tish Shade
President/CEO
tish@frankfortky.info
Frankfort Area Chamber of Commerce
502-223-8261